Ad blocker interference detected!
Wikia is a free-to-use site that makes money from advertising. We have a modified experience for viewers using ad blockers

Wikia is not accessible if you've made further modifications. Remove the custom ad blocker rule(s) and the page will load as expected.

~ ~ ~
There are several different tea growing regions around the world, but WikiTea decided to highlight several of the major tea regions
~ ~ ~

Pouchong
(Chinese: 包種茶; pinyin: Bāozhŏngchá; Pe̍h-ōe-jī: pau-chióng-tê) or light oolong, is a lightly fermented (oxidized) tea, twist shape, with floral notes, and usually not roasted, somewhere between green tea and what is usually considered Oolong tea (Chinese: 烏龍; pinyin: wūlóng; Pe̍h-ōe-jī: o͘-liông; literally "Black Dragon"), though often classified with the latter due to its lack of the sharper green tea flavours. It is produced mainly in Fujian, China, and in Pinglin Township near Taipei, Taiwan.
Read More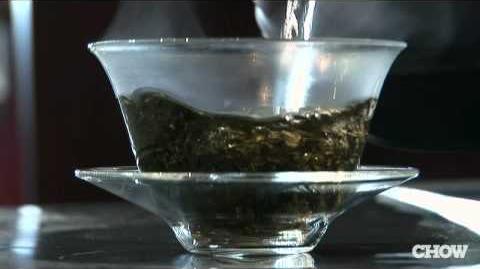 "There is a great deal of poetry and fine sentiment in a chest of tea." - Ralph Waldo Emerson, Letters and Social Aims
"All true tea lovers not only like their tea strong, but like it a little stronger with each year that passes." - George Orwell, A Nice Cup of Tea

Create blog post



This blog has been , a

Recipes Wiki

Staff blog.

Read more >

Hello, everyone! Since this is WikiTea, I was just wondering what everyone's favorite kind of tea w…

Read more >

I was thinking that we should consider activating the new MessageWall here at WikiTea. Currently, it…

Read more >
See more >