Description
Edit
TeaLao - is an international tea brand, which originated in Ukraine. It was created by one of Urasenke's student, but many other tea masters have joined the project in order to create the best source of information about tea.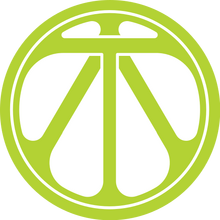 While TeaLao started as a tea school, a store was later added to their website and they have international shipping. The original focus of TeaLao was towards Chado, Japanese tea culture, but later it spread to cover global tea culture, especially Chinese tea ceremony.
TeaLao has an interesting logo, which clearly resembles Japanese tradition of emblems "Mon" (紋), but at the same time, inside of it one can clearly read Chinese character Mù (木) - tree, which is the basis of character Chá (茶) - tea
External links:
Edit
TeaLao website: https://tealao.com
Ad blocker interference detected!
Wikia is a free-to-use site that makes money from advertising. We have a modified experience for viewers using ad blockers

Wikia is not accessible if you've made further modifications. Remove the custom ad blocker rule(s) and the page will load as expected.