Russian Caravan tea is so called because it was transported across Russia via caravan (there were two routes). It ended up with a slightly smokey taste - this is now sometimes created by adding (or providing the user with) a small quantity of Lapsoung Souchong Tea.
There are various companies producing this tea.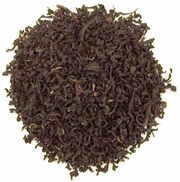 The Wikipedia page [1].