Celestial Seasonings' Tension Tamer
tea is a
herbal
, caffeine free tea developed by Scott Graham.
Ingredients
Edit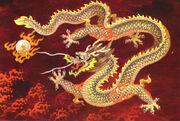 From the side of the box: Eleuthero ginseng root,
peppermint leaves
,
cinnamon
,
ginger root
,
chamomile flowers
,
lemon grass
,
licorice root
,
catnip leaves
,
tilia flowers
, natural
lemon
flavor,
hops
, and vitamins B6 and B12.
It is developed by Celestial Seasonings.
Ad blocker interference detected!
Wikia is a free-to-use site that makes money from advertising. We have a modified experience for viewers using ad blockers

Wikia is not accessible if you've made further modifications. Remove the custom ad blocker rule(s) and the page will load as expected.